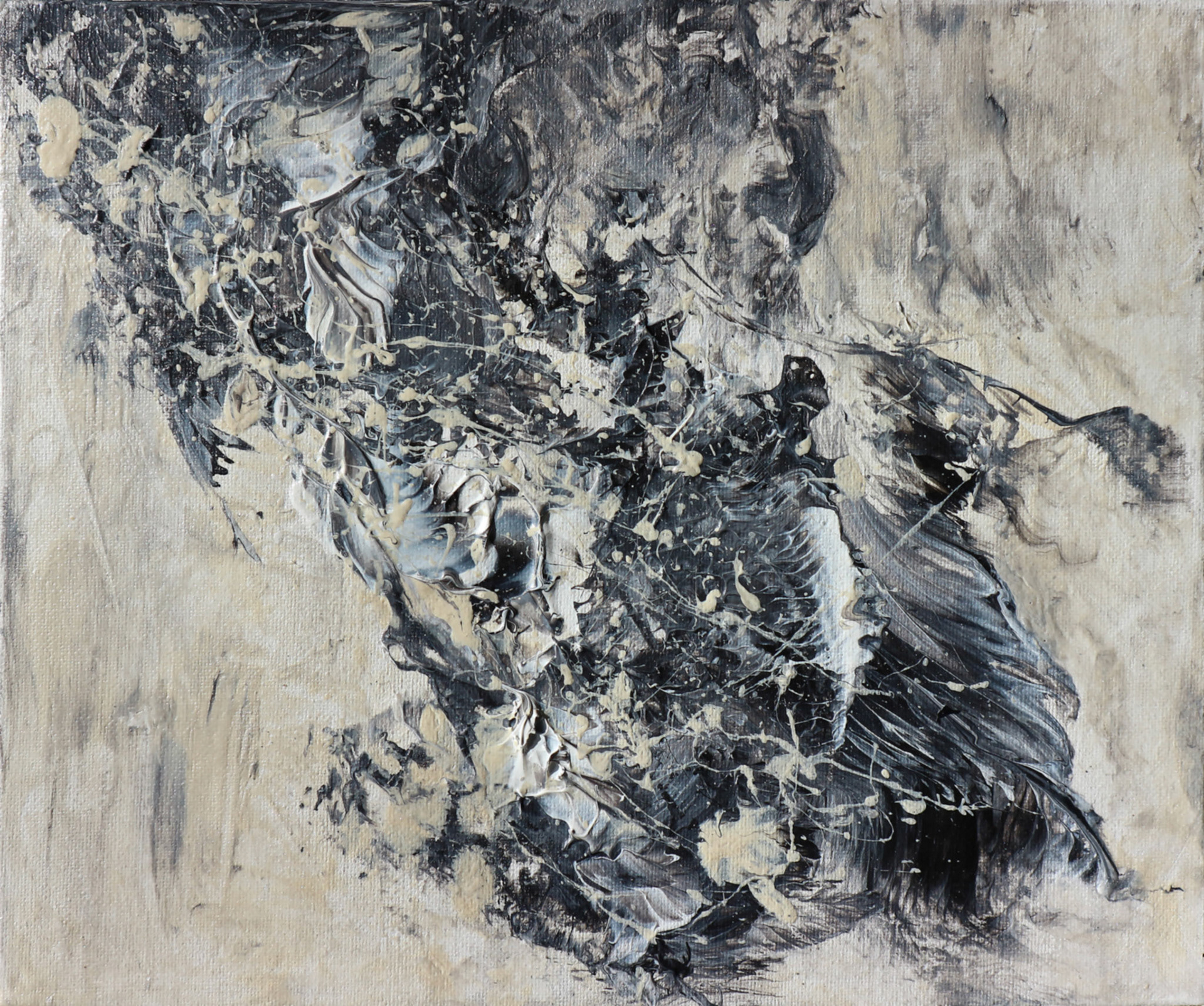 'Equilibrium/Black-White'
"The longing for light is the longing for consciousness." - 
Carl J. Jung
Inspired by Jungian analytical psychology and concepts of the individual and collective unconscious, 'Equilibrium/Black-White' is a visualisation of the individual unconscious. A central feature in the artist's practice is her use of the act and medium of painting as a vehicle for the transmission, articulation and interpretation of the images that arise from the dialogue between consciousness and the unconscious mind.

While the theme of layers plays a central role in the selection of works presented in the 'Exhibition' section, the following three works form a different aspect of the artist's oeuvre. Instead of painting layers upon layers, a process involving repeated steps of re-working, de-construction (sometimes destructing) over an extended period of time, the following selection of works represent a different facet of the artist's repertoire. 
All three works were painted in one session using a limited palette of with black and white, as well as a range of reflective paints such as metallic, iridescent and interferences paints. A central effort permeates all these works –– each striving for the synthesis of opposites through the use of blending black and white paint in order to traverse and experience the entire monochromatic spectrum.   
"The act of painting always mirrors something inside me, and my paintings always echo and chimes with the same melody as within me. For this reason, I see abstract painting as providing the best possible expression for something unknown, the stuff of the sublime and divine. Painting the abstract opens up the possibilities of interpretation and allowing others to see different things without limiting the imagination. Distilled through the process of abstraction whereby line and colour textural relationships become the sole means of expression, it is in the abstraction of forms and purity of colour that pure emotion and meaning finds form."
These works are manifestations of the artist's meditations on questions regarding the polarities encountered in life. These introspections have arisen out of a journey to seek wholeness and unity of the Self –– the path of individuation. Be it in nature, science, or in our inner psychic world, the confrontation and clash of the opposites is merely a compensation of two polarities in a spectrum seeking unity and balance. All opposites seek to achieve a state of equilibrium; energy is re-distributed from interactions between hot/cold, high/low –– thereby to have the ability to hold the opposites together, and the awareness of the spectrum on which these dichotomies exist, is to rise out of our primal darkness.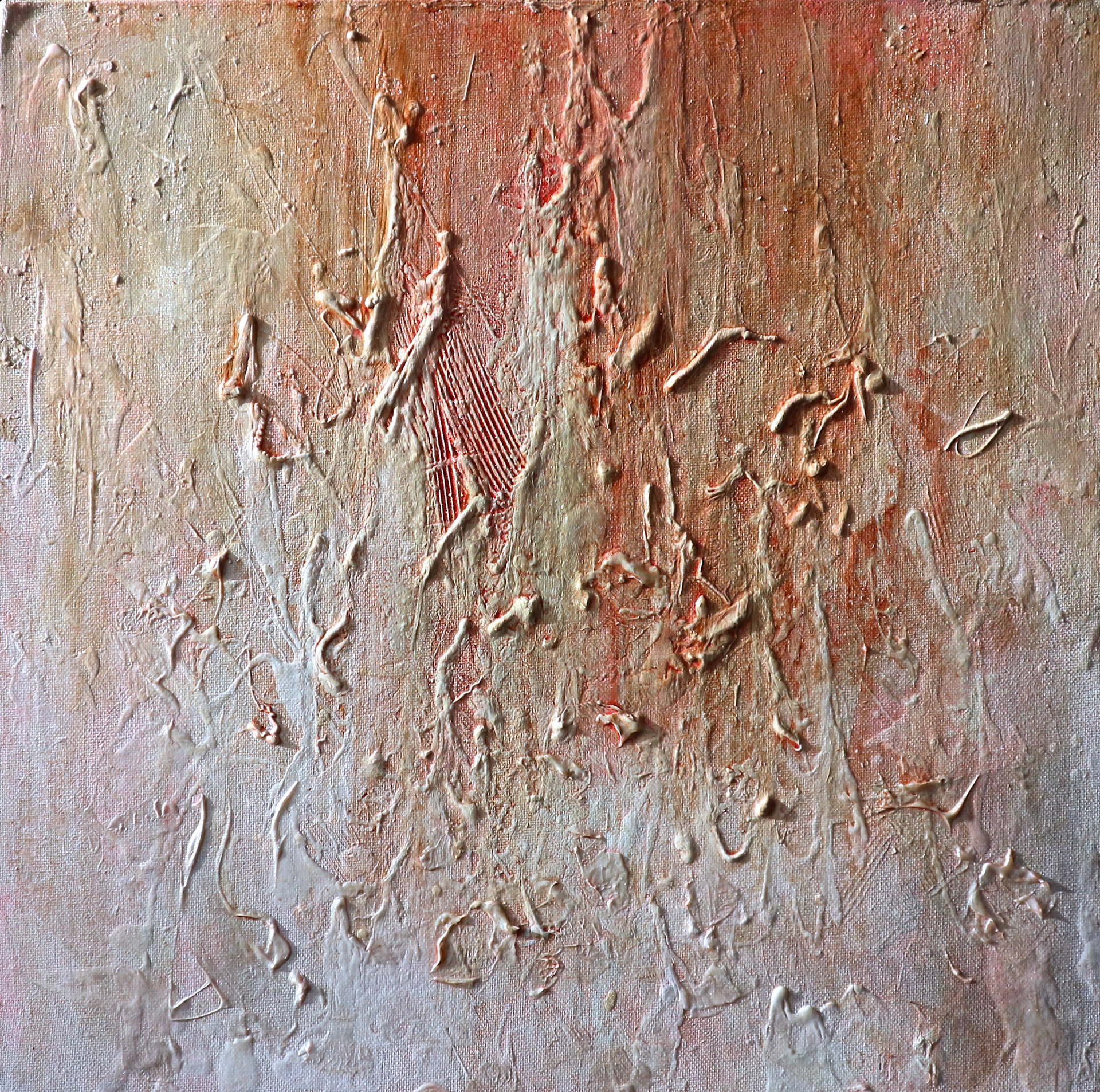 'The Birth (Of The Flesh) Into Transcendence'