The First Stage in the Alchemical Process 
– the
Negredo
 (or 'the blackening'​​​​​​​) is a state of darkness which brings about the disintegration of forms. For the individual, this involves surrendering to a process by which the psyche returns to its state of origination.
The Second Stage in the Alchemical Process
–
Albedo
 (or 'e whitening'), is a visual projection the second step in the alchemical opus whereby the light of illumination emerges from the darkness of the unconscious.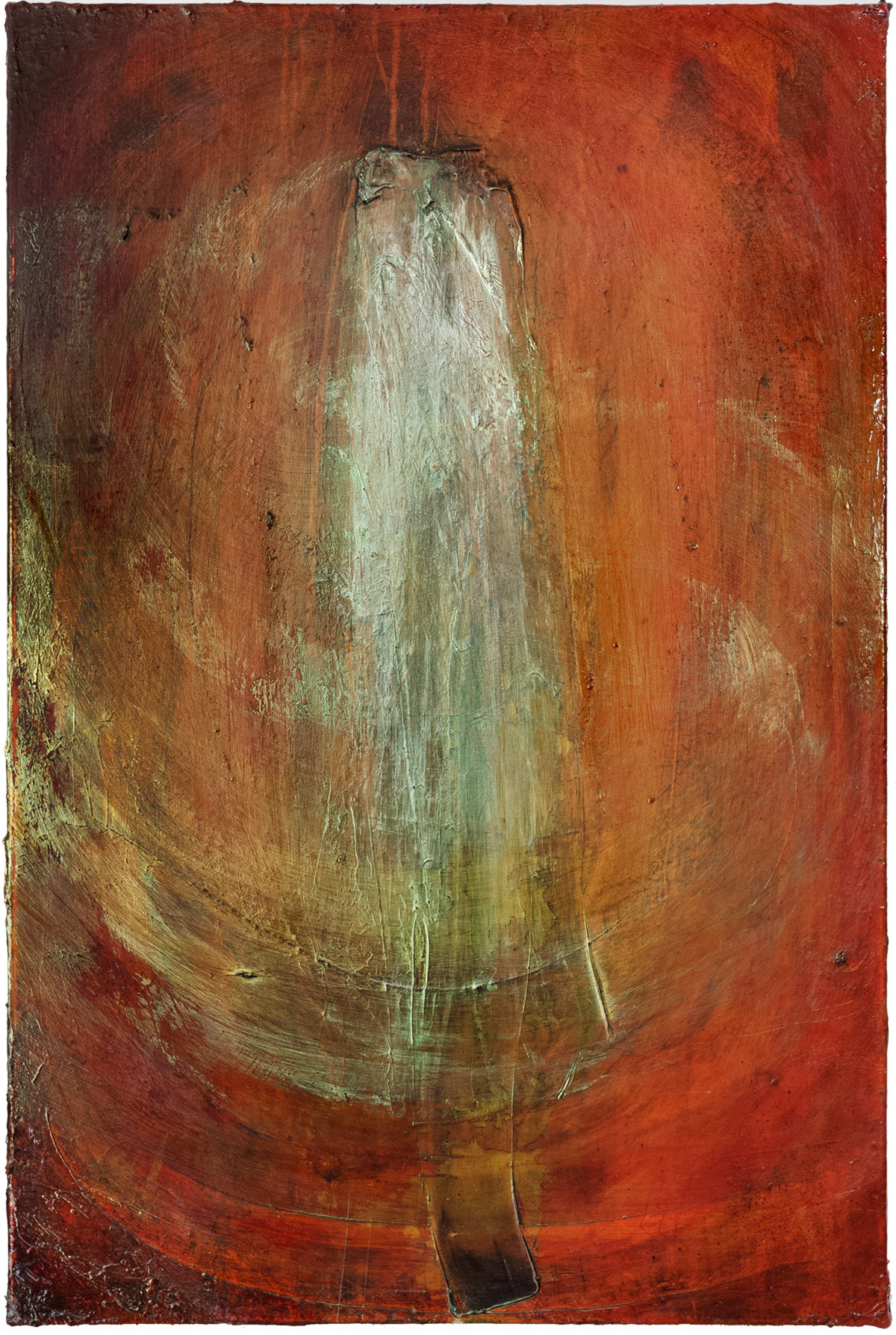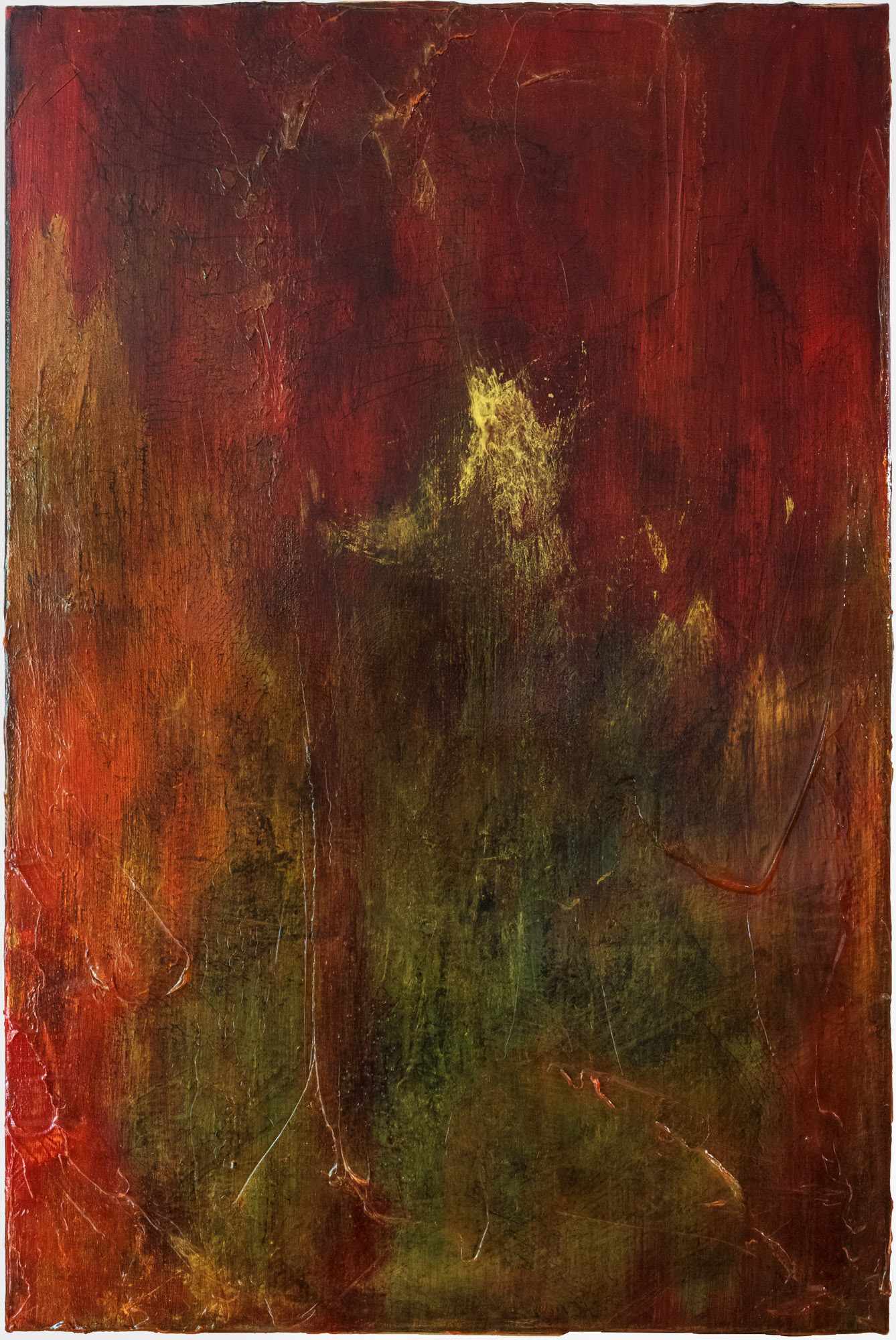 The Final Stage in the Magnum Opus
–
'Rubedo'
(or 'the reddening'), is a visual projection of the final stage in the alchemical opus. It marks the completion and concretisation of the individuation process whereby one comes alive through life-giving redness of blood – the essential medium of life.